Big Dumb Loot Council: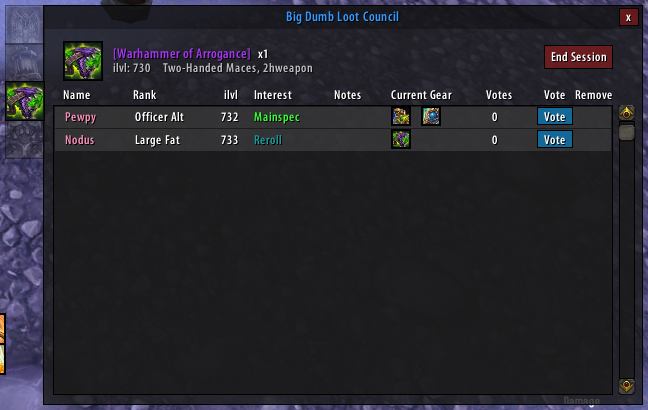 Adventurers have been heading into Uldir for almost a few weeks now, and with raid loot comes the arguments over who should get it. Many guilds use a Loot Council system, and this week's Pick is an addon to help determine who to award each item to. It allows raiders interested in the item to state which kind of an upgrade it would be. Those on the Loot Council can then see who is interested in each item, compare upgrade statuses, and view equipped items the raiders already have in order to vote on who to reward the item to. (Note: all need to have the BDLC addon installed.)

You can check the addon out here to see if it will work for your guild.



For previous Picks of the Week, visit our PotW archive forum.

Are you the author of a mod that you think belongs in this spotlight? Just upload/update it to WoWInterface, and it will automatically be considered for that week's Pick.