WoWInterface
(
https://www.wowinterface.com/forums/index.php
)
| | |
| --- | --- |
| Imithat | 01-26-20 07:06 AM |
---
[Request] Infight feedback

Hey,
first I asked Keivamp if he could deal with my request. However, no further feedback has come from him so far. He recently launched his
own interface - Inked! retail
.
Information appears in the middle of the screen that you are in combat. This information is particularly important to me and I have learned to love it. unfortunately this little feature is firmly anchored in the interface and I have no idea how I can get the little thing out. So far I've been using Parrot for this. But it's not as nice as what Keivamp programmed. Can someone help me to just bring out the feature as a standalone addon?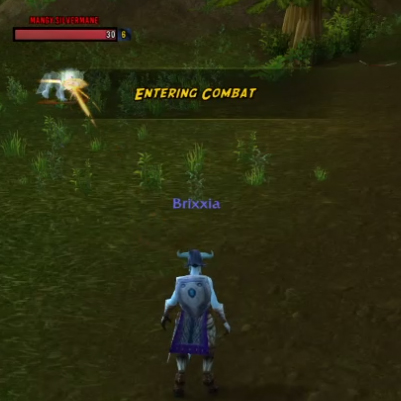 | | |
| --- | --- |
| Kanegasi | 01-26-20 07:40 PM |
---
The part of the addon that drives that combat warning is almost entirely isolated from the rest of the addon.
Go to https://addon.bool.no
This will be a separate addon, name it what you want in the top box
Open the file Interface\AddOns\Inked\Extras\CombatAlert.lua
Select all and copy
Paste in big box at the site above
In this big box, remove the line if InkedChar.comb == false then return end
Replace

local G, F, C, L = unpack(select(2,...))

with

local G = CreateFrame("Frame")

Replace

G:RegisterEvent("PLAYER_LOGIN",keiFunc)

with

G:RegisterEvent("PLAYER_LOGIN")
G:SetScript("OnEvent",keiFunc)

Download and unzip into Interface\AddOns
If WoW was running, completely restart WoW to see what you installed.
| | |
| --- | --- |
| Imithat | 01-27-20 05:59 AM |
---
Wow, thank you <3 :banana:
| | |
| --- | --- |
| hasnogaems | 02-23-20 07:19 AM |
---
Kanegasi casts Knowledge
All times are GMT -6. The time now is

03:55 AM

.
vBulletin © 2021, Jelsoft Enterprises Ltd
© 2004 - 2020 MMOUI